Online Safety
Create, Connect and Share Respect:
A better internet starts with you
Safer Internet Day is celebrated globally in February each year to promote the safe and positive use of digital technology for children and young people and inspire a national conversation.
Coordinated in the UK by the UK Safer Internet Centre the celebration sees hundreds of schools and organisations get involved to help promote the safe, responsible and positive use of digital technology for children and young people.
Globally, Safer Internet Day is celebrated in over a hundred countries, coordinated by the joint Insafe / INHOPE network, with the support of the European Commission, and national Safer Internet Centres across Europe.
The day offers the opportunity to highlight positive uses of technology and to explore the role we all play in helping to create a better and safer online community. It calls upon young people, parents, carers, teachers, social workers, law enforcement, companies, policymakers, and wider, to join together in helping to create a better internet. Get involved to play your part!
Useful guides
E-Safety resources for parents
E-Safety Tips for Parents
InternetMatters.org is a not-for-profit organisation that has a simple purpose – to help keep children safe in the digital world.
Advice from the BBC
Laura from The BBC shares her views, hints and tips about internet safety.
KC Parental Internet Settings
KC Parental Controls lets you choose how much of the internet you would like you and your family to see. It's easy to set up and will help you make sure that your family is safe using the internet in your home.
Know your social media
We would like to provide parents with the information they need to understand their child's online world and help them keep their children safe online.
Click on any icon to find out further information.


Facebook is a social network, which lets you create a page about yourself.
[READ MORE]


Snapchat is an app that lets you send a photo or short video to your friends.
[READ MORE]


Instagram is a picture and video sharing app.
[READ MORE]


Twitter is a messaging service that lets you post public messages called tweets.
[READ MORE]


Pinterest is an online interactive pin board.
[READ MORE]


Whatsapp is an instant messaging app, which lets you send messages, images and videos to friends.
[READ MORE]


ROBLOX is a user-generated gaming platform where you can create your own games.
[READ MORE]


YouTube is a place to watch, create and share videos.
[READ MORE]
Play Like Share –

Play Like Share follows the adventures of Sam, Ellie and Alfie as they form a band and enter their school's Battle of the Bands contest, taking on the mean but 'cool' Popcorn Wizards as they go. The three friends learn that while the internet can help, they need to use it wisely and safely.
The aim of the films is to help 8-10 year olds learn how to stay safe online. In particular, the films teach them to spot the early signs of manipulative, pressurising and threatening behaviour by people they might meet online, and develops their confidence to respond safely and get help.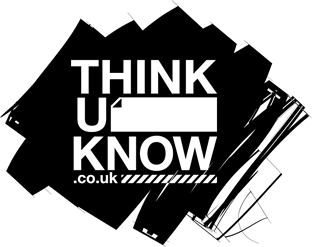 Be Share Aware –
Keep your child safe online
We tell our children it's good to share – but online it's different. In fact sometimes sharing online can be dangerous. Being Share Aware will help keep your child safe online.
Watch and share a short film and take a look at some straightforward advice that will untangle the web, and give parents confidence in talking to their children about how to stay safe online.
"Parents and carers value the strong sense of community you encourage within the school's
very diverse cultural and social mix where everyone is treated with kindness and respect."
"Pupils' behaviour is often exemplary."
"The school embodies its Christian vision through the way it welcomes and supports pupils of all backgrounds and abilities, thus helping them to flourish."
"My child never wants to miss school."
"My child has been made very welcome."